The DigiSub Eyes downhole without downhole sensors
DigiSub
The DigiSub is the first of its kind, a model-based downhole data generator.
The DigiSub delivers high-frequency surface torque and speed and offers a validated physics-based model that provides information about the dynamic sub-surface behavior of the drill-string – both along the drill-string and at the bit – without the deployment of expensive downhole sensors. Both surface and downhole data are delivered synchronized and validated to the consumer.
Downhole information is invaluable, when combined with surface data, for interpreting the behavior of the various rig components. For instance, severe drill-string oscillations exert tremendous stress on drill-string connections, which could potentially cause a twist-off.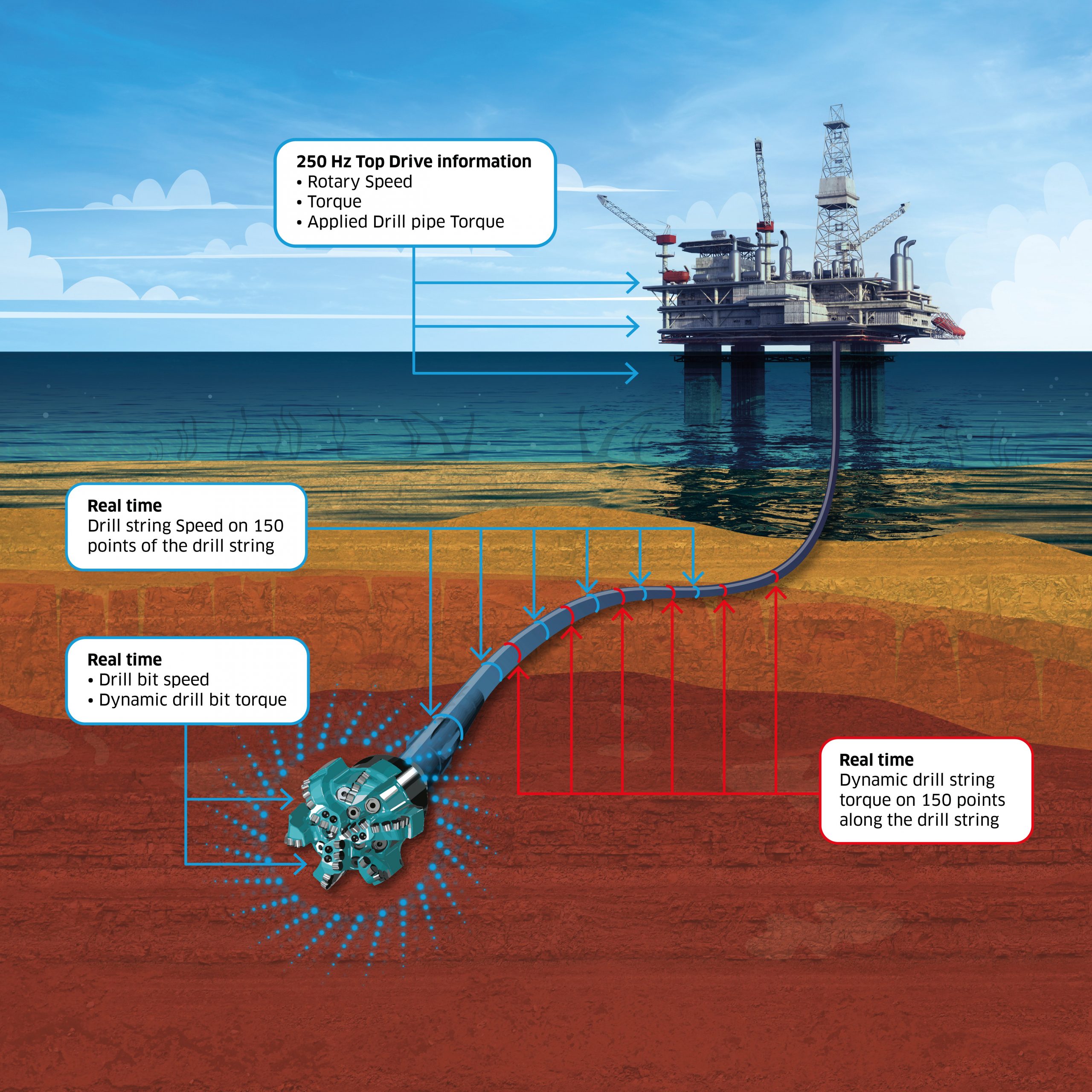 DigiSub data
True real-time, aggregated, synchronized, and validated 250 Hz surface signals and 25 Hz. downhole signals.
Top-drive rotary speed
Top-drive torque
Applied drill-pipe torque
Drill-bit speed
Dynamic drill-bit torque
Drilling string speed on 150 points of the drill-string
Dynamic drill-string torque on 150 points of the drill-string
Static drill-string torque for torque & drag analyses
Real-time friction factor values.
DigiSub is the right tool for event-prevention automation
Prevention of detrimental effects on drilling performance is on everybody's priority list. The following are of great importance for the automation of corrective measures:
Timely detection of the event's occurrence.
Contextual information about the root cause of the event.
High-frequency data allows timely detection of anomalies while drilling
Rigs traditionally produce data once every 3-5 seconds. At best, the Electronic Data Recorder (EDR) publishes data at 1 Hz. Events such as drill-string stall, twist-off, and certain aspects of stuck pipes develop and manifest themselves in a matter of seconds. If data is not collected at a high enough sampling rate, then operational events leading up to a drill-string stall or a twist-off cannot be detected in time to take corrective actions.
The benefits of high-frequency data are sometimes challenged but are obvious as shown in the examples you can download on this page. The DigiSub delivers true real-time, aggregated, synchronized, and validated 250 Hz surface speed and torque signals.
Having eyes downhole, without expensive downhole sensors, delivers contextual information
The Banyan DigiSub is a powerful tool for visualizing drill-string behaviour without downhole sensors.
The DigiSub runs, in real-time, a drill-string model fed with high-frequency surface torque and speed information. This calculated data is synchronized with the measured surface speed and torque information.
This synchronized surface and downhole real-time information is unique for the O&G industry and delivers the context needed for AI systems to counteract detrimental drill-string behavior, depending on the root cause of the event.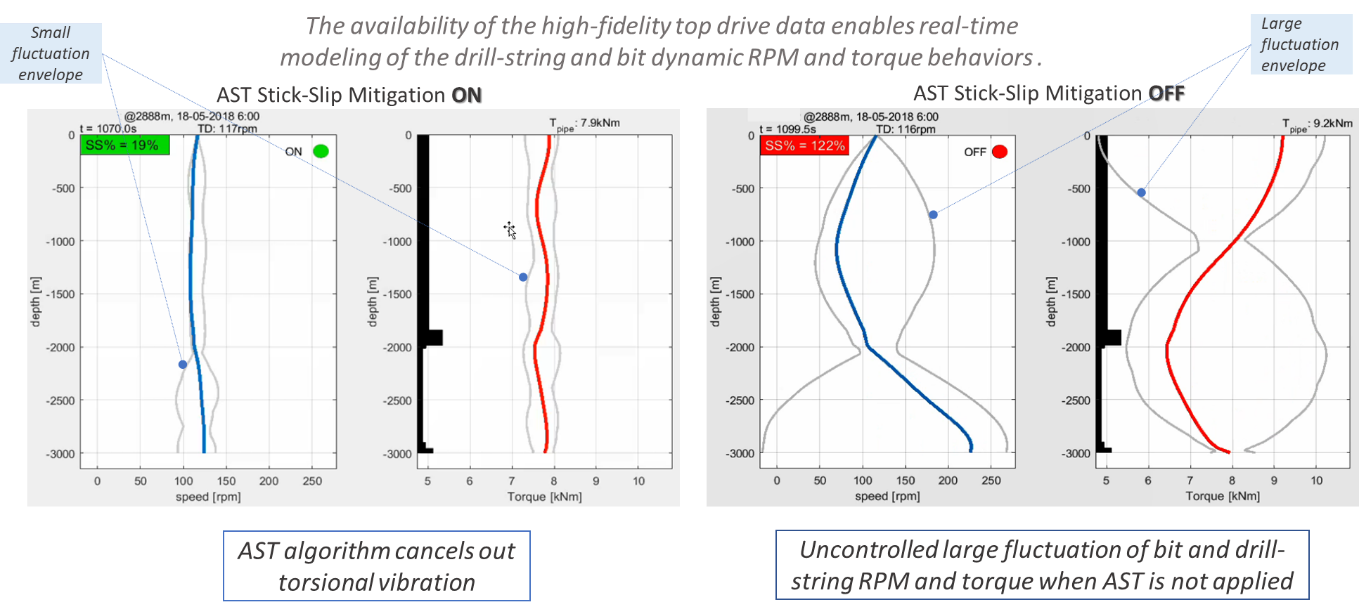 Imagine drilling with real-time visualization of drill-bit behavior. The driller can immediately see the drill-bit reaction to changes in drilling parameters such as WOB or surface speed.
Partners worldwide
Local support is important to us, which is why we work with a global network of sales and service partners.
The DigiSub, your tool for event prevention?
Challenge us!
Do you want to contact us or one of our partners?
Commercial and technical support is close by.